About us
PROFESSIONAL MANUFACTURE & SALE
37 years, Asmith produces high quality products with our serious attitude as a smith. We are willing to contribute our best to improve the global construction of industrial field. We also develop new high quality products with new concept continually in order to make the maximum benefit and contribution for customers. Excellent products from Asmith, Maximum benefit to customers.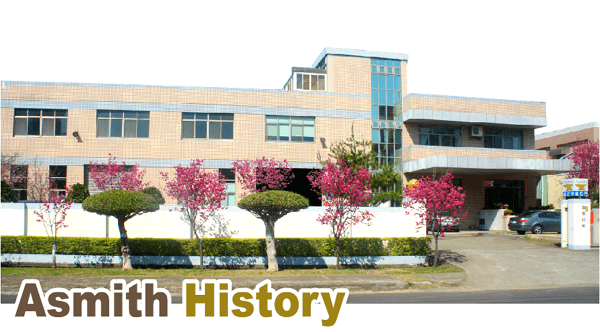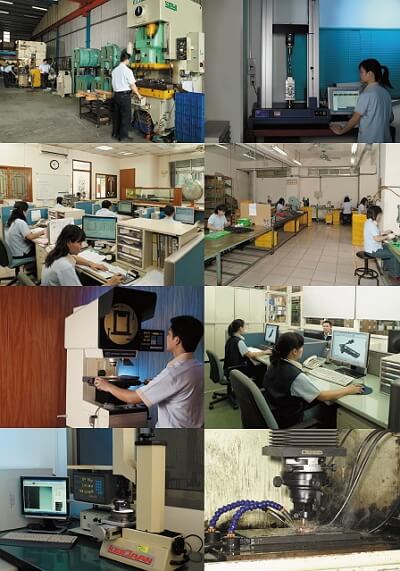 Historical Evolution
1981
Started the company to provide press mold design and manufacture service.
1982
Started the manufacture and provide tool box accessories.
1983
Re-organize the company.
1987
Annual production quantity for tool box accessories break through 10,000,000 sets, got 70% more market share.
1991
Purchased land for setting up a new factory in Taichung Industrial Park.
1994
Move into the new factory in Taichung Industrial Park.
Re-organize the company, created the brand name - Asmith and for use in domestic and overseas markets.
2000

Set up a continuous development policy, focus on R&D, manufacture and marketing of industrial hardware. Mainly for the following product lines:(1) Hinges(2) Door Latches & Locks ForPanels(3) Draw Latches(4) Leveling Gides For Legs(5) Handles(6) Stays(7) Castors
2003
Set up the R&D department.
Cooperate with Industrial Technology Research Institute for developing new products.
2004
Set up trading department, start on the international marketing.
2006
Has been assessed and registered against the provisions of ISO 9001:2000 International Standard. 。
2007
Cherishes the terrestrial environment, implements the RoHS European Union enviromental protection standard one after another.
2008
Inducts the ERP system administration.
2013
Developing of digital torque wrench.